Father's Day 2023 is getting really close, and you might be wondering what gifts to give to a first-time dad on fathers day.
Look no further! We've got you covered with a hand-picked list of 45+ First Fathers Day Gift Ideas.
What are you waiting for? Let's dive into it right now!
Best First Fathers Day Gifts
1. BBQ Grill Tools Set
For the grill master
If your man loves BBQ, he'll be enthralled when receiving this BBQ grill tools set. From now on, he'll have enough pieces of equipment to cater to his barbecue hobby. This first Father's Day present will utterly put a huge smile on his face every time he prepares for a BBQ party.
2. Sleep Eye Mask
For the dad who has trouble sleeping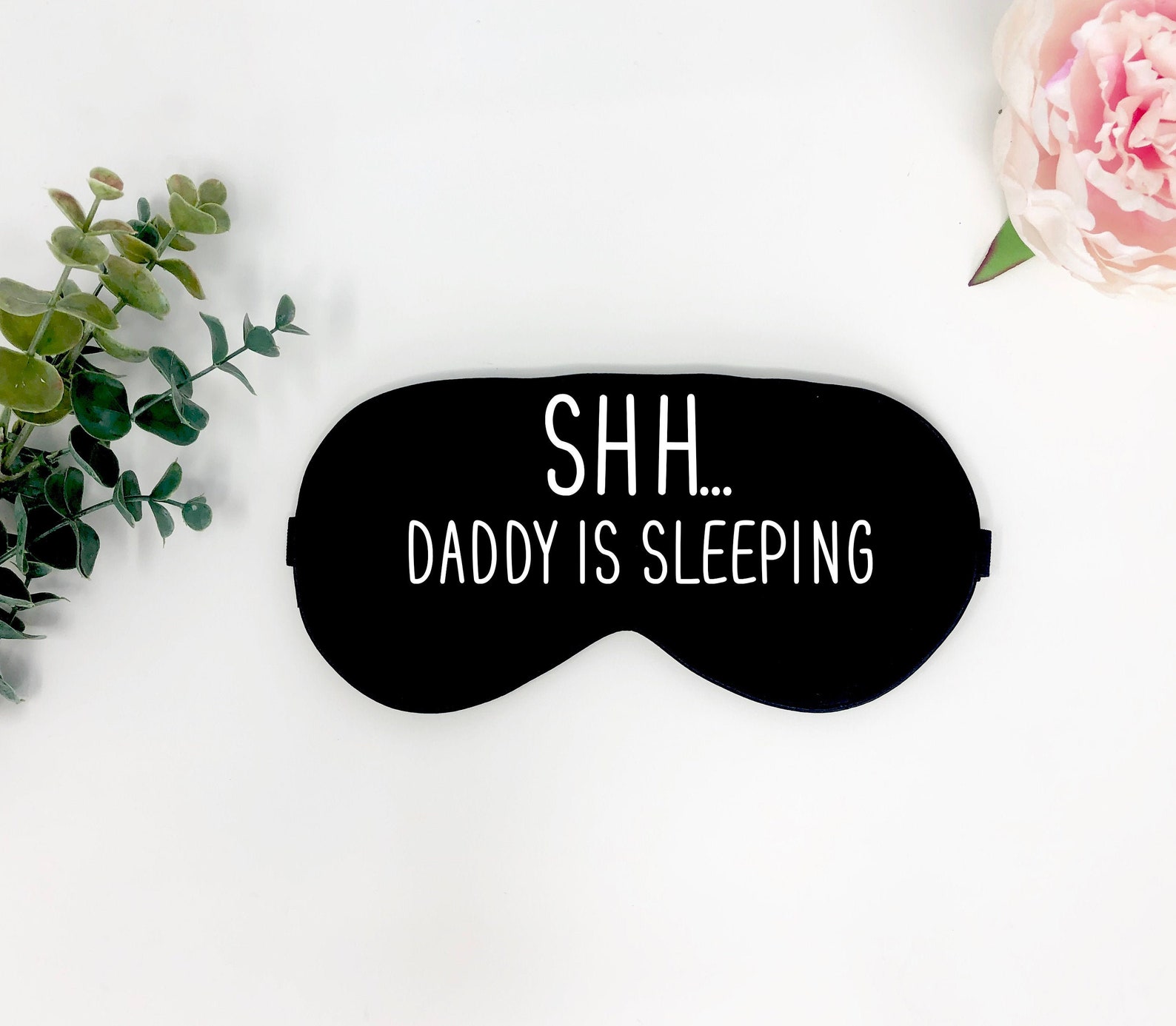 Does your spouse suffer from some problems because of his sensitivity to light during sleep? Then let this sleep eye mask pamper her delicate eye skin. That way, he can enjoy a deeper sleep, and then feel relaxed and refreshed every morning.
3. Folio Expanding File Folder
For the organized dad
If he prefers using paper to modern devices, this folio expanding file folder is exactly for him. It can help him keep all the necessary documents, and also easily find them when he needs them. This orderliness will save him a lot of time and increase work productivity. Ensure it's one of the most thoughtful father's day gifts!
For the music-loving dad
If he's kind of a vintage person, you can get him this cassette tape doormat. It's easy to customize just with his name or some special words. Your special man, as well as his visitors, will find it so interesting whenever entering the house.
For the clumsy dad who changes his child's diapers daily
Is it a challenge for him to pack all the essential things, especially diapers while hanging out with his baby? Make it easy with this diaper bag - the most practical gift for the new Dad this Father's Day. It's also so trendy that can help him look more fashionable. If you're on the fence, go for it!
6. Instant Mini Camera
For the dad who loves capturing every single moment in his life
If he's a film camera lover, he'll be in love immediately with this instant mini camera. This gift will help you show that you care and support his interests. Get him one and let him help you preserve the best memories in your family life with high-quality photos.
7. Adjustable Dumbbells
For the new dad who really misses the gym
For your gym lover who always looks forward to going to the gym again, it's a good idea to keep him fit with exercises that can be done at home. These adjustable dumbbells will help you motivate him a lot in maintaining training and staying in shape. This practical gift will pleasantly surprise new dads.
8. Dad Pint Glass
Searching for personalised first fathers day gifts who are really into beer? You are at the right place. Customize it with the year he becomes a Dad as a mark of his special milestone. We bet your gift would make his drink taste much better.
For the Dad who often carries heavy things on family outings
If you don't want him to carry a heavy load every time hanging out together, you might consider giving him these stroller hooks. With this gift, he'll be less tired during shopping times with the whole family. Believe me, this Father's Day gift idea will definitely touch his heart.
10. Hand And Footprint Keepsake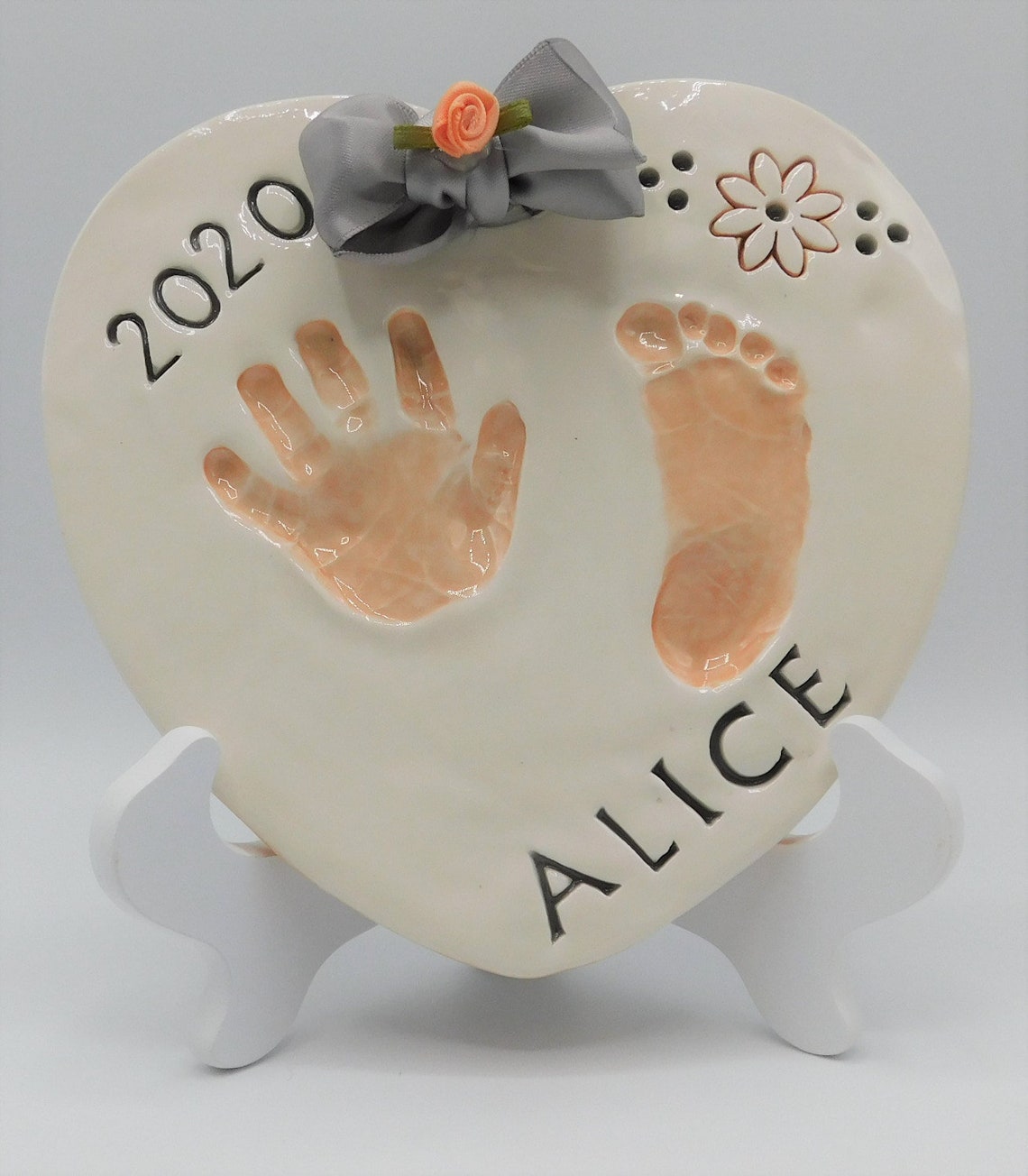 Your child is an important piece of your family. So, a hand and footprint keepsake will be a unique gift for new dads for you to choose from. This unique gift will bring him back unforgettable memories of a growing family. So meaningful!
11. Superior Home Theater Projector
For the new dad who hasn't watched movies for a long time
He's a huge fan of movies? Surprise him with this superior home theatre projector. It'll give the two of you a more comfortable, private movie-watching space. And it can also serve as a lovely reminder that you appreciate his interest. So, what can brighten his day more than this present?
12. Dad and Baby Bear Figurine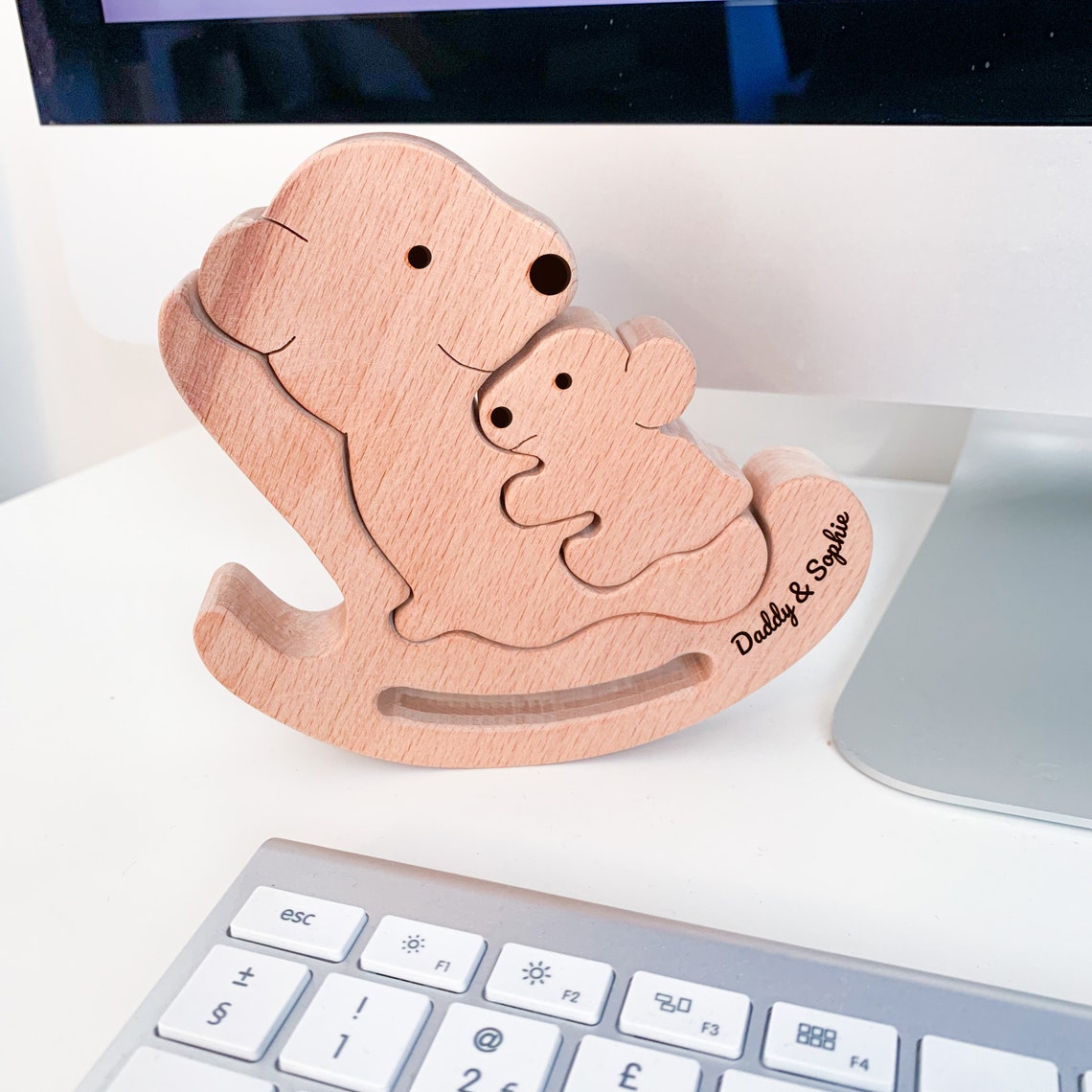 How about getting him a dad and child figurine? It's so novel and unique. This gift is hand-sculpted with absolute meticulousness and care. It'll celebrate the bond of love between fathers and children. Believe me, for the dad who has everything, this Father's Day gift idea will definitely touch his heart.
For the new dad who always wants to see his baby
Your man always wants to have the feeling of being near his baby, as well as making sure that the baby is safe? Then this smart home camera is a thoughtful gift that meets all his needs. Don't hesitate to get him one, it's sure to be the best gift for your husband you've ever planned.
14. Funny Fathers Day Card
For the Dad who's taking care of baby wipes
This funny Father's Day card is a sure-fire way that will blow your man's mind. The text printed on the card is quite humorous yet meaningful, which will help you to send him a thank you. He might laugh out loud at this cheeky gift, but he'll utterly love that you put so much thought of him into it.
First Fathers Day Gift Ideas from Wife
15. Personalized Key Hook
For the Dad who usually forgets where he put the keys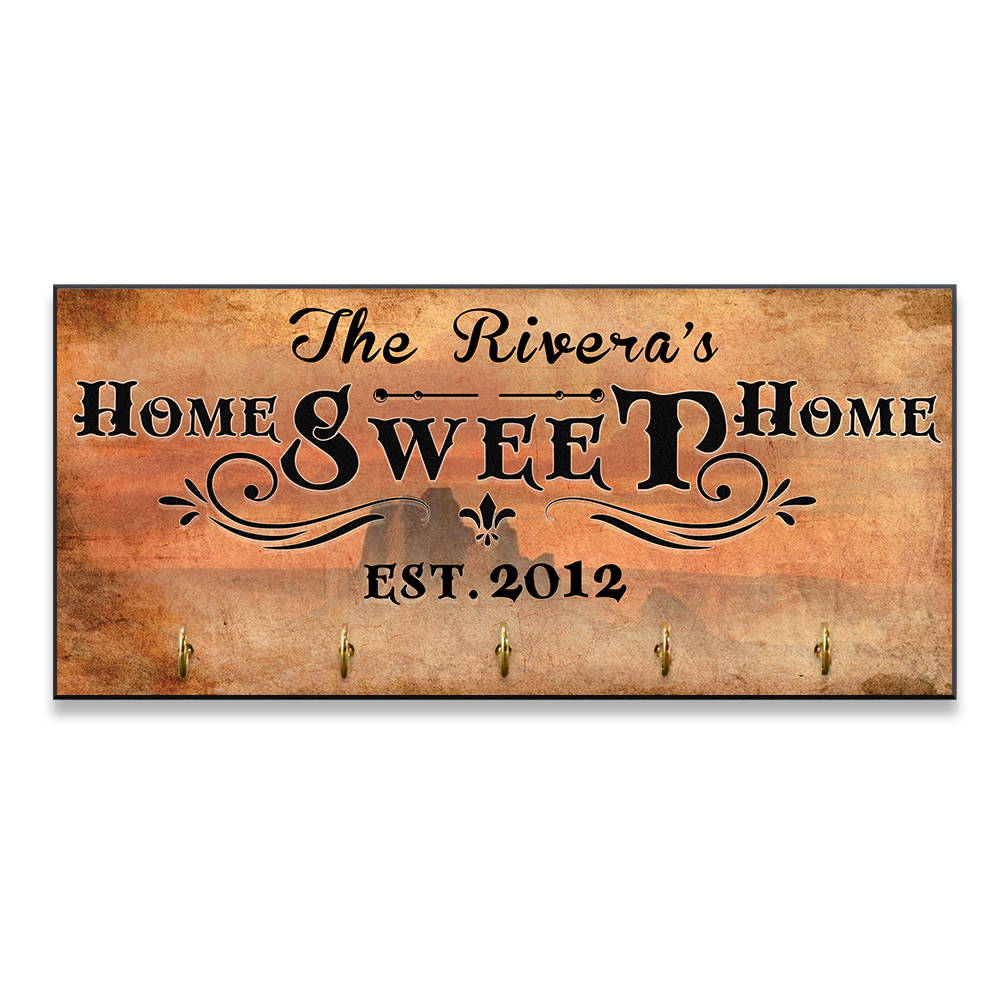 If your man often takes a lot of time finding the keys whenever he needs to go out, there's nothing better than this personalized key hook. You can make it more unique with your family name, a special year to your family, and a short meaningful message. I'm sure he'll appreciate the fact that you put so much care into it for him.
16. Coffee Maker
For the Dad who's a coffee lover


Drinking morning coffee is a daily habit of your beloved man. So, why don't get him this coffee maker so that he can make himself his own drink? With this practical gift, every time he makes coffee, he'll feel full of energy to start a hard workday. He'd be so surprised at your thoughtfulness.
17. Photo Collage Wall Clock
For the Dad who's interested in photography
A photo collage wall clock is such an ideal Father's Day gift for him if he likes to capture every moment with his camera. Also, it'd be a creative home decor accessory to make your space full of love. Every time he looks at this clock, he'll feel like you're with him no matter what. I'm sure he's gonna be happy to receive this from you.
18. Robot Vacuum
This robot vacuum is a can't-miss option if you need a practical gift for your husband who doesn't have enough time to clean up the house after work. It'll help him save a lot of time, so you guys may have free time hanging out together. Absolutely, he'll be in love as soon as he sees it in person.
19. Foot & Leg Massager
For the Dad who's in need of a foot pain relief
Taking care of a new baby is tiring work (though new moms or new dads will never complain about it). So let's give him some pain relief with this foot & leg massager. This modern machine with many different modes will help you cherish his every step, and show that you're always there to share his hardships.
20. Custom Photo Blanket
For the Dad who needs some sweet dreams
This personalized picture blanket is likely to be an emotional present for your better half who enjoys being comfortable. It can also help you to express your deep love through each romantic word. Ensure he can feel your love even in his dreams with this Father's Day gift.
21. Personalized Baby Footprint Keychain
For the Dad who enjoys the road trip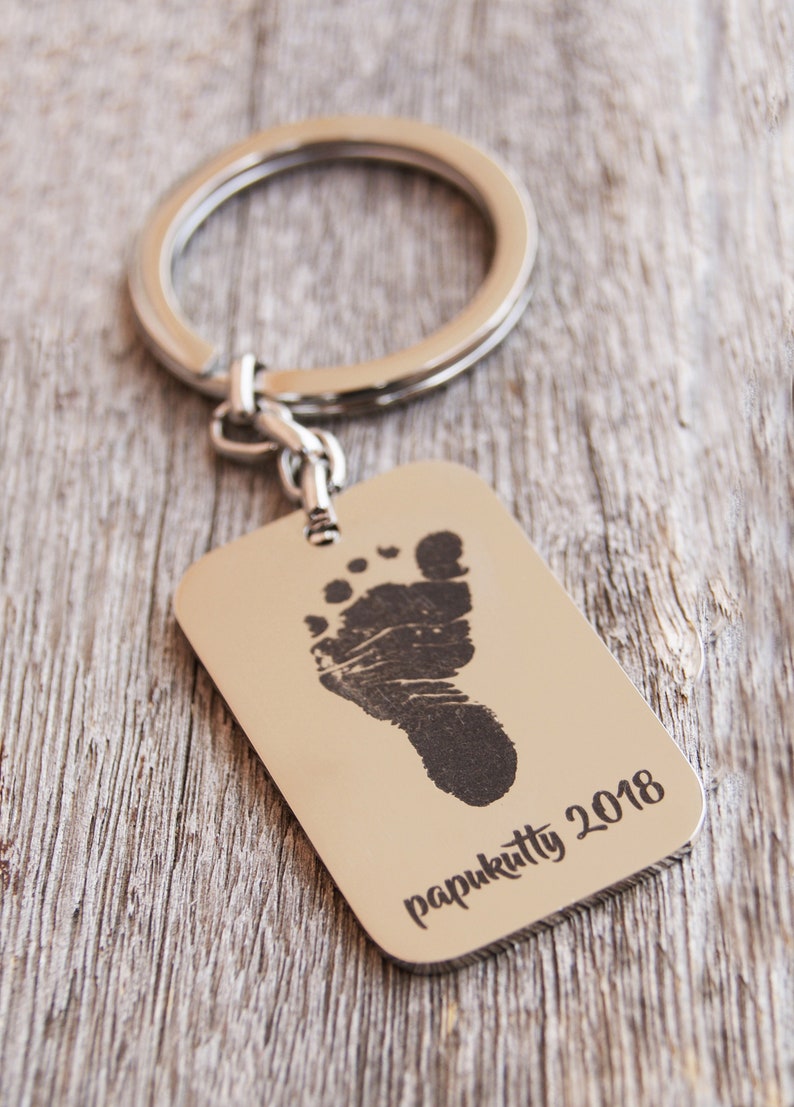 Do you want unique gift ideas inspired by your little child? Look no further than this personalized baby footprint keychain. It'll represent the baby's "first step" into the life of his father and your man be completely speechless once he receives it.
22. Comfy Pants
For the Dad who loves casual fashion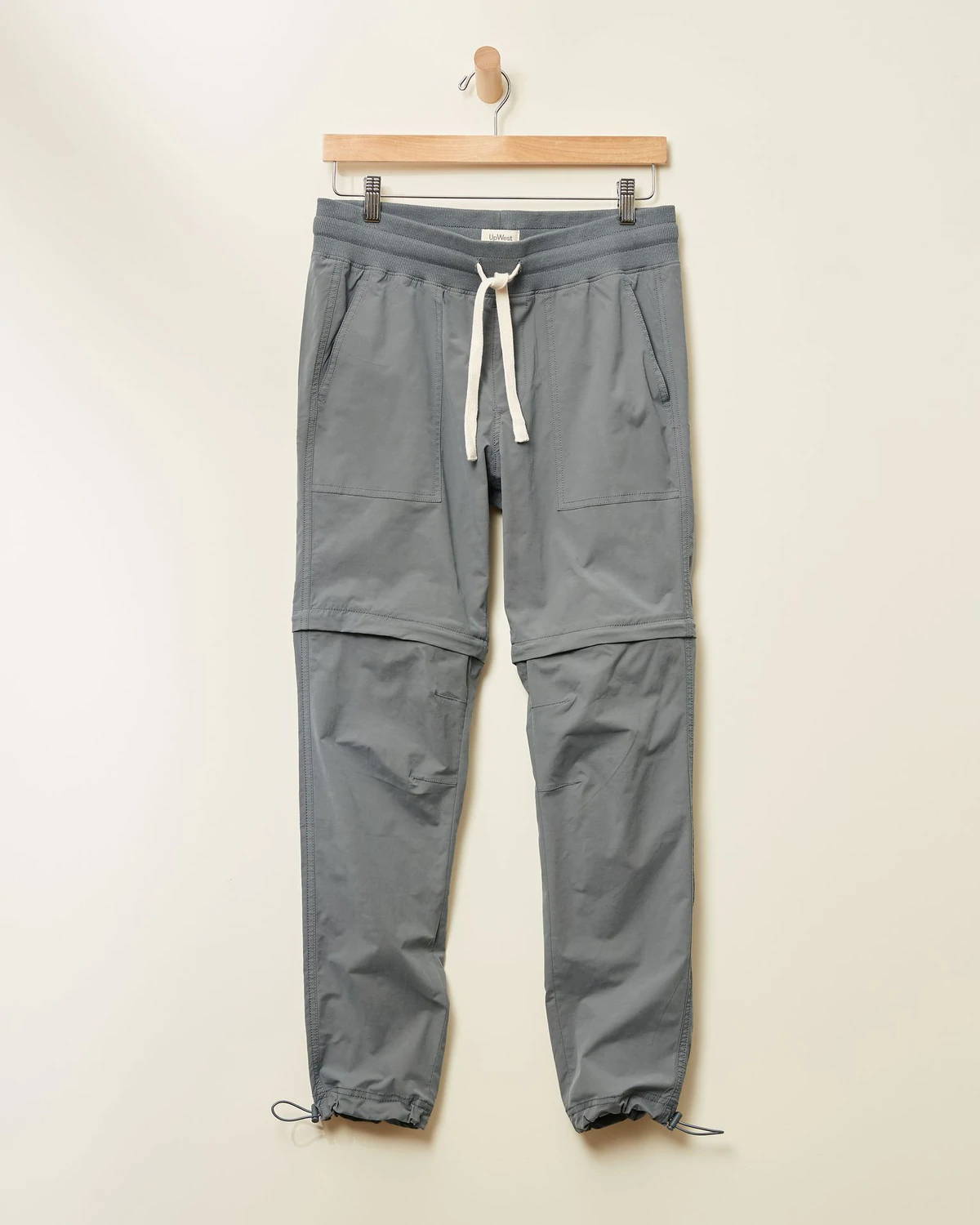 This comfy pant is one of the practical yet cheap Father's Day gifts for husband that you shouldn't ignore. It'll help bring him a sporty, energetic appearance, and a comfy feel for afternoon jogging trips with his baby. The gift would be a great assist to your beloved husband in many outdoor activities.
23. Custom Round Sign
How about giving him a custom round sign with his name printed on it? Moreover, you can also add a funny quote, inspired by his strong interest in drinking beer. Your man will wanna let others know how lucky he is to have such a great wife like you here and now.
24. Photo Coffee Mug
For the Dad who lives on coffee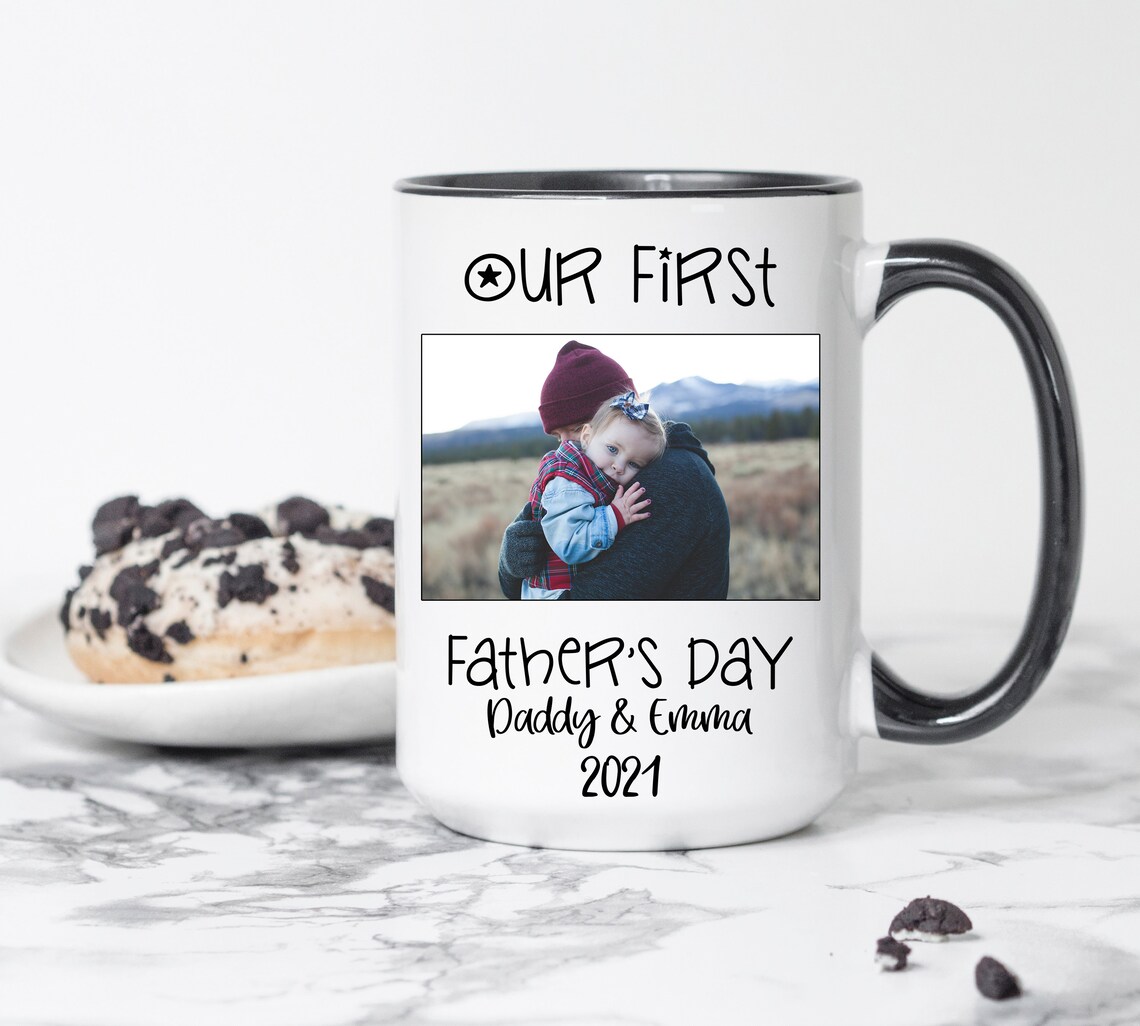 You're stumped on what to improve your child's dad's coffee this Father's Day? You're on the right list! This photo coffee mug featuring your family photo is one of the best custom fathers day gifts that'll make the coffee addict in your life jump for joy. You can't go wrong with this one because it'll brighten his mornings with a little romance.
This wireless charger might be an awesome gift idea to pamper your techie husband this Father's Day. Its compact, portable design makes it easy for him to take everywhere and use it when needed. What a great first father's day gift from wife, right?
For the Dad who loves wooden decorations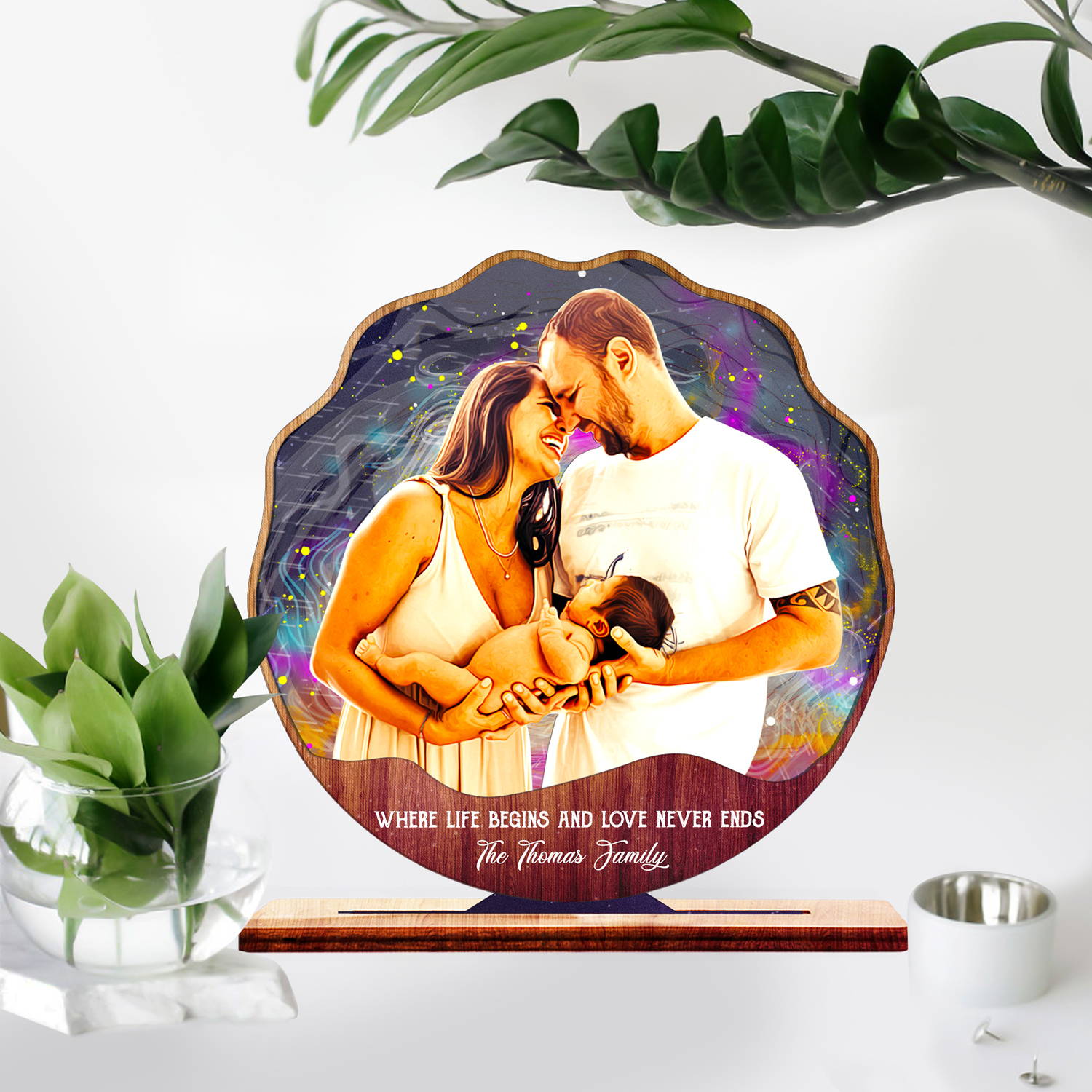 This custom wooden plaque is also a good suggestion for celebrating his first Father's Day. All you need to do is add your family name, as well as the most beautiful family photo, and choose a meaningful quotation. Tada! Your thoughtful gift for your husband is ready to surprise him.
27. Wireless Essential Oil Diffuser
If your soulmate is a big fan of fragrance, this wireless essential oil diffuser is definitely a perfect recommendation. It can help relieve your spouse's stress after hours of work, as well as bring a romantic touch of warmth to your home. He's gonna be really into it right after receiving it.
First Fathers Day Gifts from Baby Girl
28. Personalized T-shirt
For the Dad whose wardrobe is really boring
Looking for a practical but hilarious gift? Then this personalized T-shirt is such a wonderful option. With funny, lovely images accompanied by the names of family members, it's guaranteed to be the best T-shirt he's ever thought of. Well, make sure to take some pictures of how cool he's gonna be when he puts them on.
29. Jogging Stroller
For the Dad who loves to take his baby out for a walk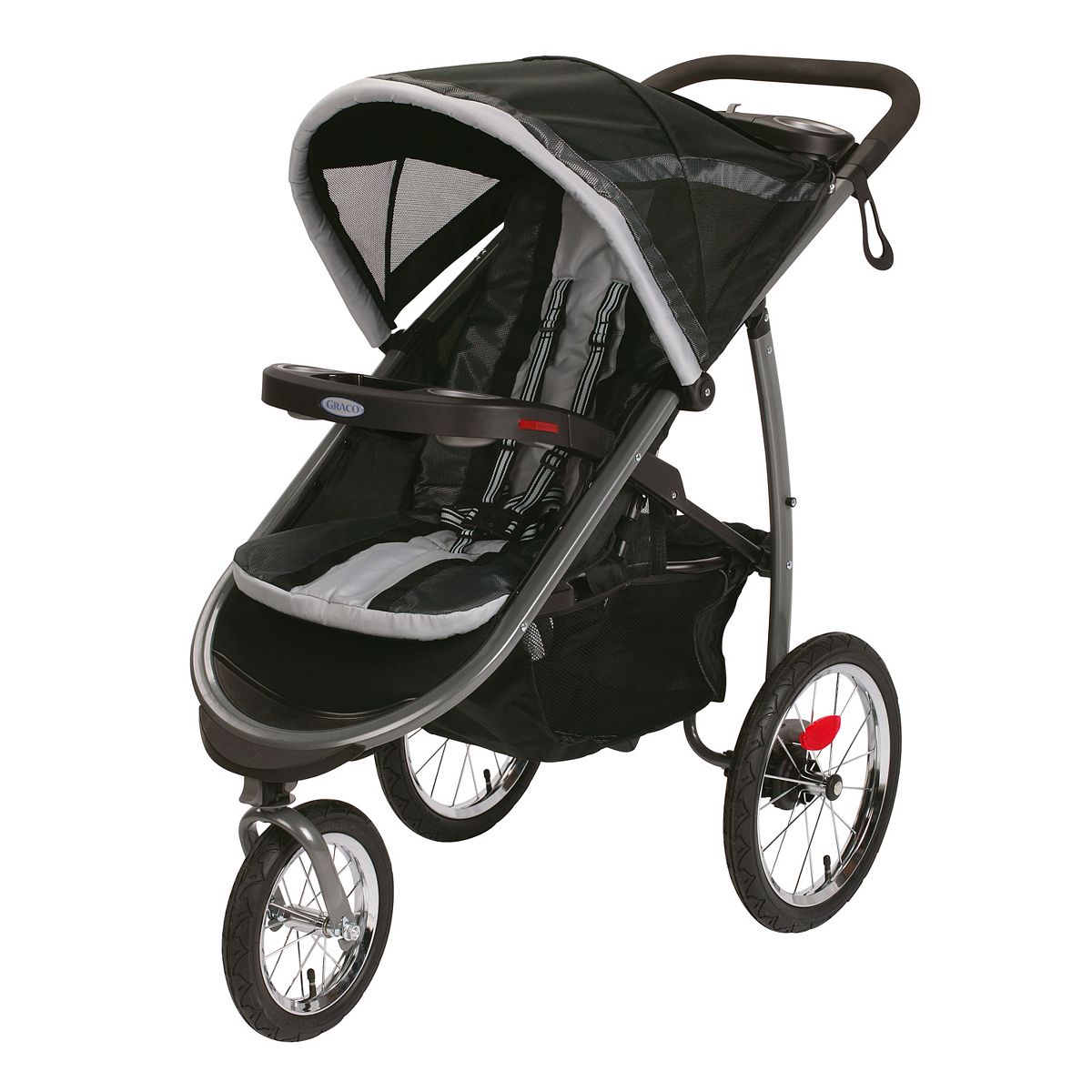 If your Dad usually goes for a walk with his baby in his free time, there is nothing more perfect than this jogging stroller. It will make him and his child comfortable, thereby increasing the enjoyment of those after-work strolls. He'll feel on top of the world as soon as unpacking your romantic and thoughtful gift.
30. Custom Photo Pillow
For the new dad who's sleep-deprived
If you need a practical and sentimental gift for your first-time dad, why not get him this custom photo pillow? He can sit against it or lie comfortably on the sofa with it while watching TV. Not only is it a cute gift for your beloved dad, but it is also a beautiful home decoration.
31. Daddy's Little Girl Book
For the Dad who loves his daughter to the moon and back
Does your father wish to spend his spare time being with you as much as possible? Then this Daddy's little girl book is such a wonderful gift idea. With this book, he can tell you meaningful stories before bedtime, as well as find out more about your characteristics. Let's wait and see how wonderful he would feel with your gift.
---
32. Family Matching Swimsuits
For the Dad who can't wait for summer again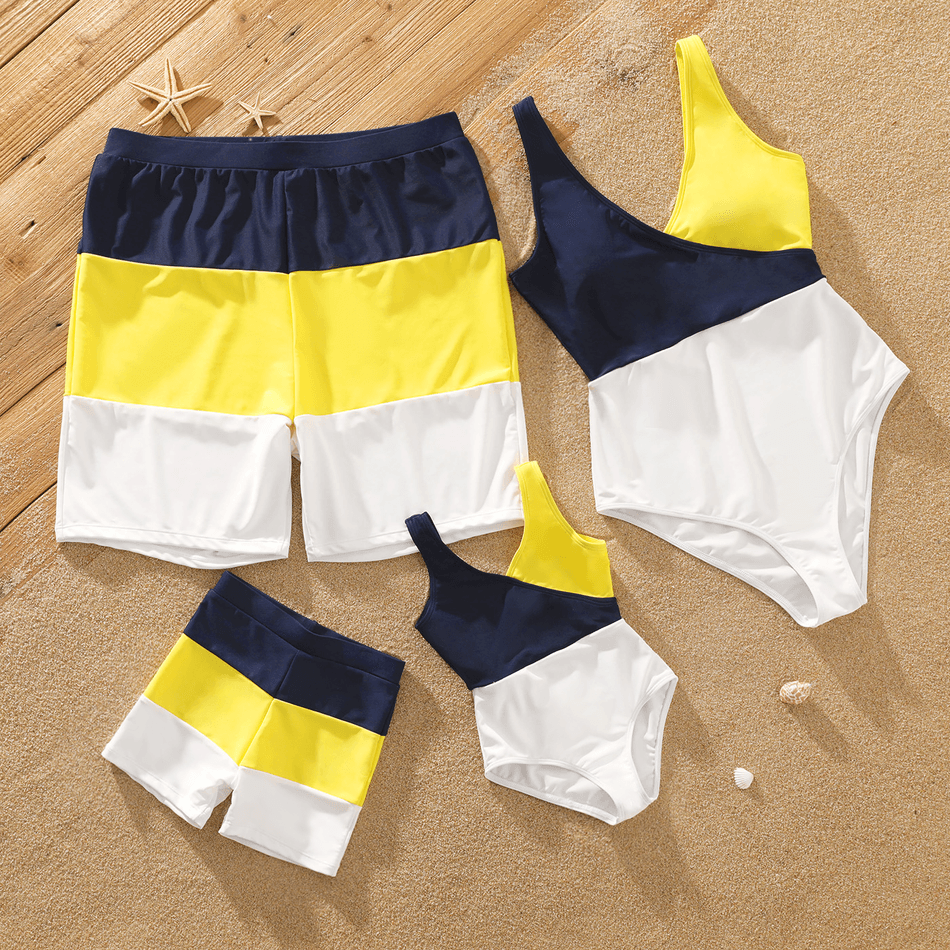 A swimsuit is an oft-forgotten item for a beachgoer. So why don't make it even more special with family matching swimsuits? Your whole family will all be able to confidently show off their lovely outfits with pride on every beach trip. This brilliant family gift will show the whole world how passionate your love is!
33. Personalised Egg And Toast Board
For the Dad who never misses having a breakfast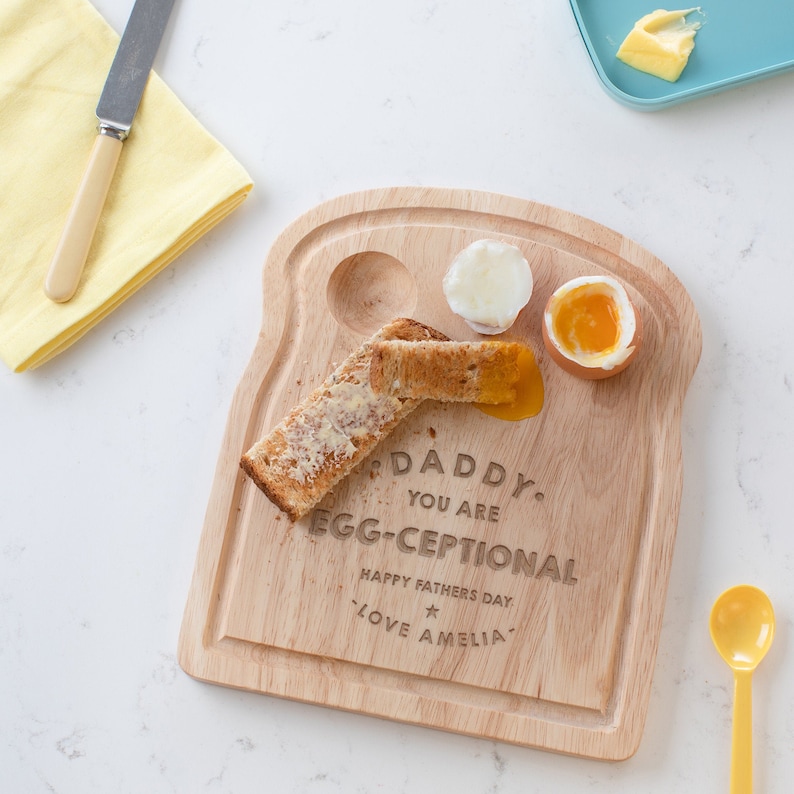 If your dad loves a quick bread and egg breakfast, this perfect gift idea is what he really needs. With fun words, as well as your name printed on it, it'll make your dad's breakfast more delicious than ever. Such a practical gift that he'll love to use frequently.
34. Custom Photo Canvas Wall Art
For the Dad who loves something romantic and aesthetic
Dad also needs something romantic as much as Mom does. So, let this custom photo canvas wall art show him that he's the best dad ever. Just adding a beautiful photo of him and his children, as well as some meaningful messages, to make this simple artwork unique and stunning. It'll level up your gift-giving game for this momentous occasion!
35. Indoor Slippers
For the Dad who loves staying at home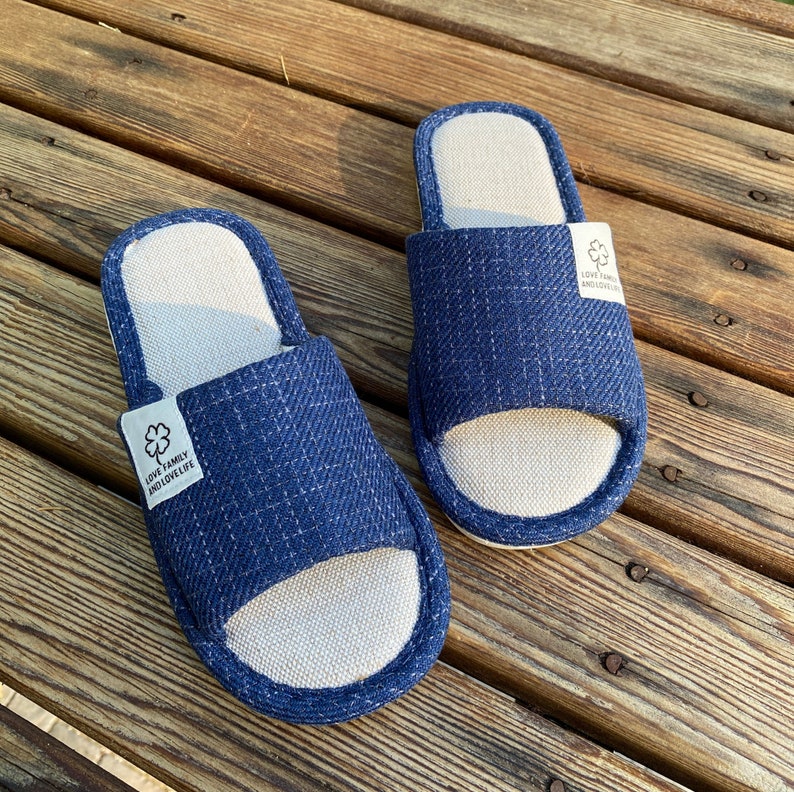 This simple and lovely gift will be an indispensable item for his home outfit. With soft material and elegant design, this pair of sandals will make him feel more comfortable and fashionable even when he's not hanging out. Wait for what? Pick it for him now to show him that you care about him so much.
36. Classic Rose Gold Watch
A stylish watch is one of the most important factors for a perfect outfit. Unlike other watches he has, this classic rose gold watch is a unique one customized with your own meaningful messages. Every time he wears it, he'll surely feel like you're by his side.
---
First Fathers Day Gifts from Baby Boy
37. Star Map Canvas Wall Art
For the Dad who's an astronomy lover
A star map canvas wall art with sparkling and beautiful night sky motifs is the perfect choice for those who love astronomy. Make it personal with your name, location, and special date in your life. It can turn a boring bedroom into a much more loving space where you two would love to spend time playing together.
For the new dad who's running out of hands
Every time he goes shopping with you, he has to carry a lot of things? Then this baby carrier is what he needs most. This classic gift lets him be hands-free, which will help him feel a lot more comfortable and be closer to the kid. What a great gift idea for your dearest dad in your life, right?
39. T-shirt Onesie Set
For the Dad who's really into pizzas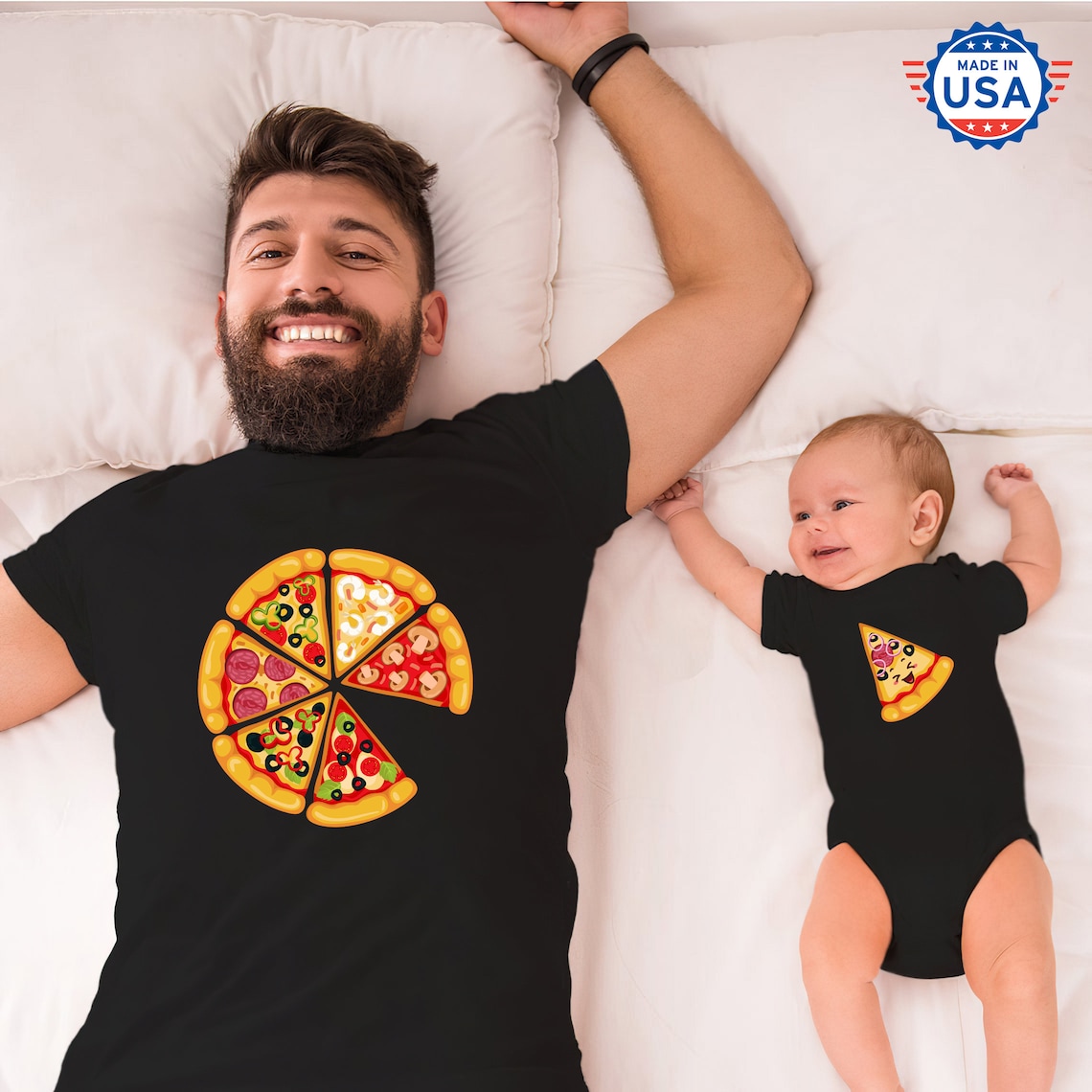 This T-shirt onesie set with a pizza slices pattern is a perfect combo for the two of you. When you guys go out together, the pattern of 1 slice of pizza printed on your shirt shows that you are the last piece to help his life become more complete. Trust me, it tops the list of 1st fathers day presents.
40. Personalized Photo Puzzle
For the Dad who loves mind games
He's really into brain-stimulating activities? Then this personalized photo puzzle is such a brilliant gift idea. You can customize it with a photo of you two playing together, along with some meaningful quotes. This unique gift is both an interesting game and a memory keepsake.
For the hilarious Dad with cold feet
On chilly winter nights, do you see your partner stamping his feet to heat them up? Why not get him this pair of funny socks? All it takes is just uploading your cute face and creating a unique gift just for him. This custom gift will warm both his feet and heart in a hilarious way.
42. Garage Metal Sign
For the Dad who's a car mechanic
How about turning his own space into an art gallery? With this garage metal sign, his garage now looks much fancier than ever. Funny quotes printed on it will also give him a strong motivation whenever he's working in the hot garage. What a unique present to get your father on this special occasion!
43. Matching Snapback Hats
For the Dad who wants something mix-and-match with his son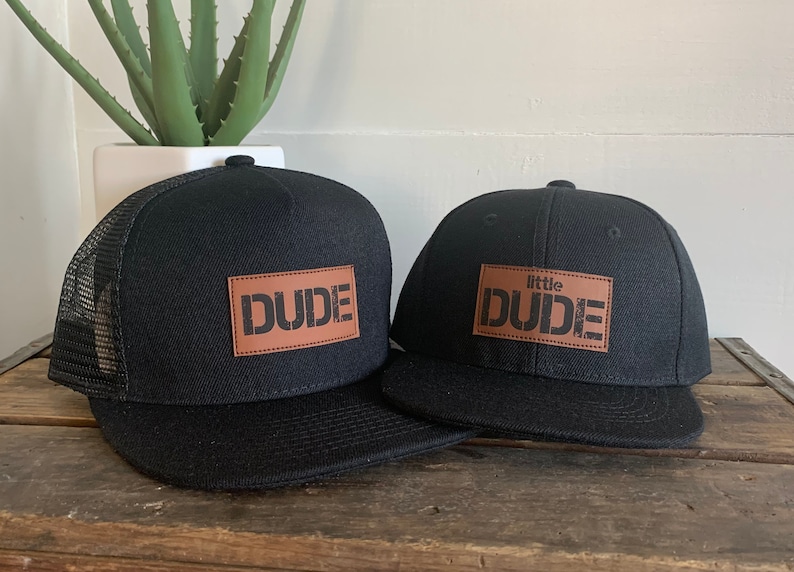 Make one of a kind gift for your first-time dad with these matching snapback hats. The hats look very stylish and are great protection for him every time he goes outside. Undoubtedly, it's a great Father's Day gift for those who are really into outdoor activities.
44. Personalized Photo Art Print
Being new parents means we have to make many trade-offs and sacrifices. Let this personalized photo art print give the best dad in your life a pat on the back for all his excellent work, on behalf of your little child. Featuring your most beautiful photo, ensure your dad can't help but smile at this cute gift.
45. Custom Photo Tie
For the new Dad who loves wearing a suit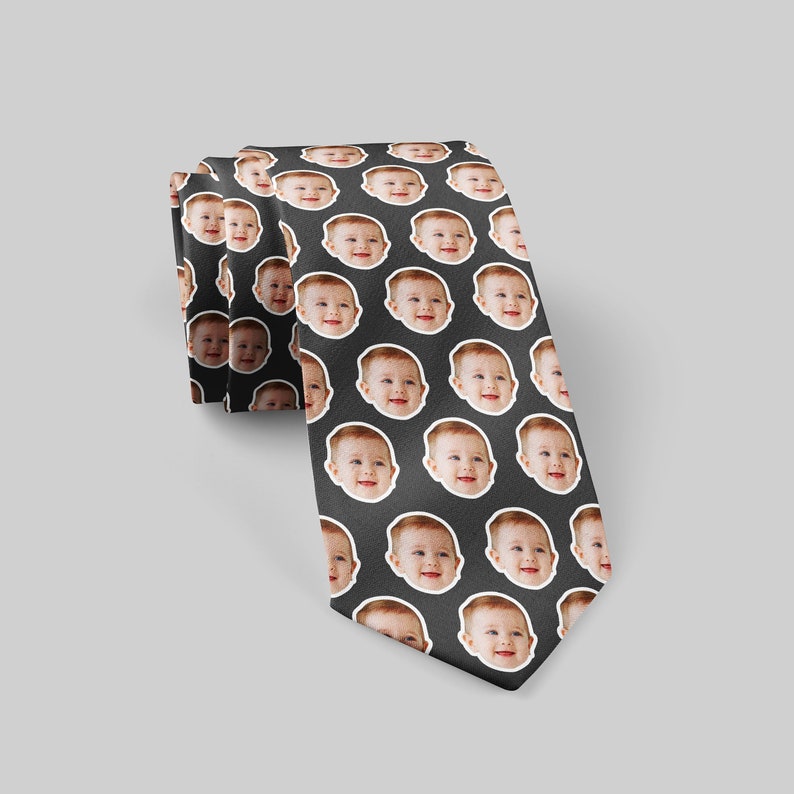 Turning his boring traditional tie into a unique one is a great idea. With this custom photo tie, you can personalize it with hundreds of your baby's lovely face photos. Trust me, it'll make dad feel overjoyed with such an adorable gift.
You've just done going through 45+ First Fathers Day Gift Ideas. So, getting first time father gifts is not as challenging as you think, right?
If you figure out any cool fathers day gifts, don't hesitate to let us know. Feel free to share this guide with family and friends; you might just help them surprise the new father they love.