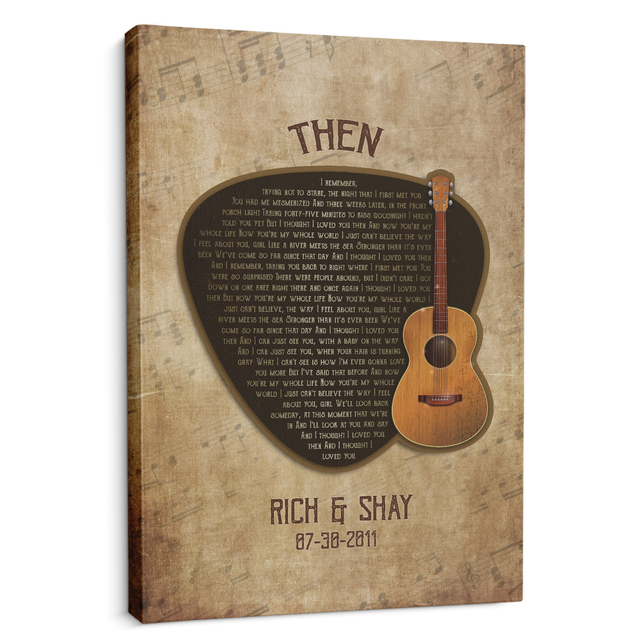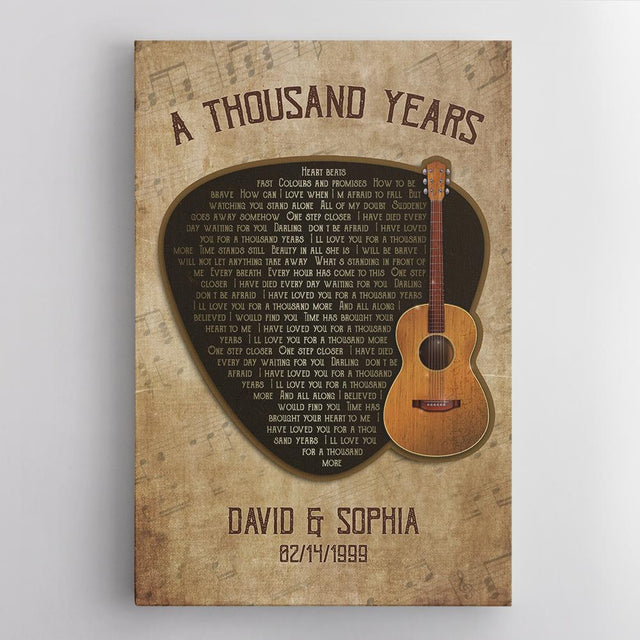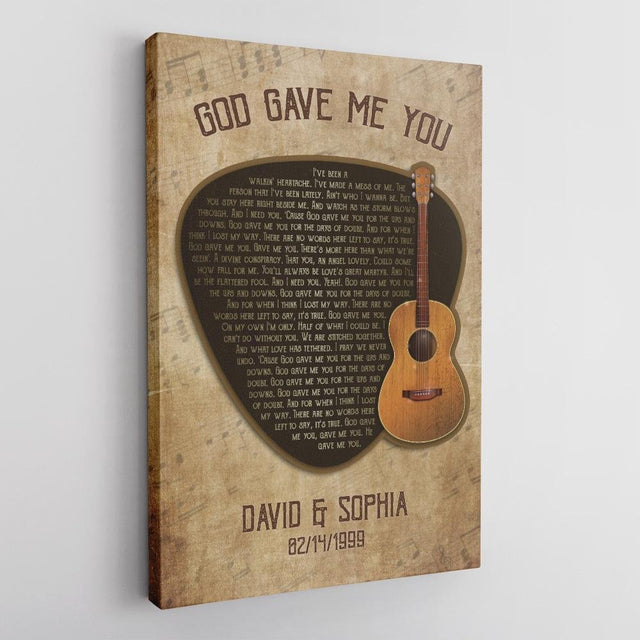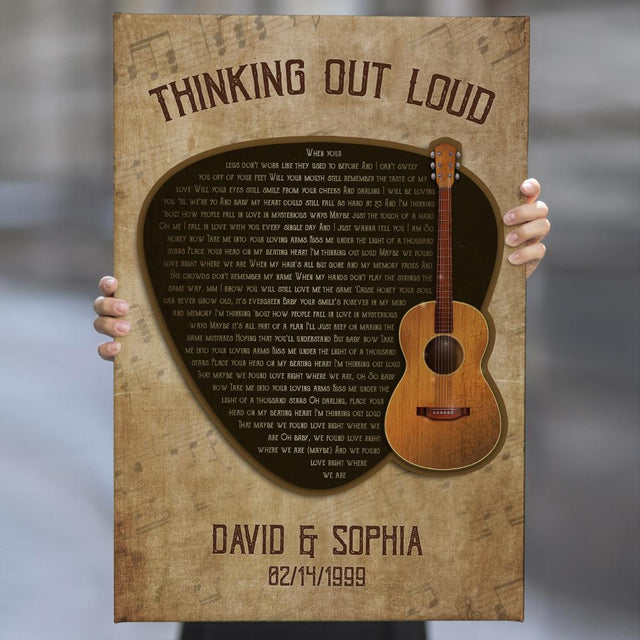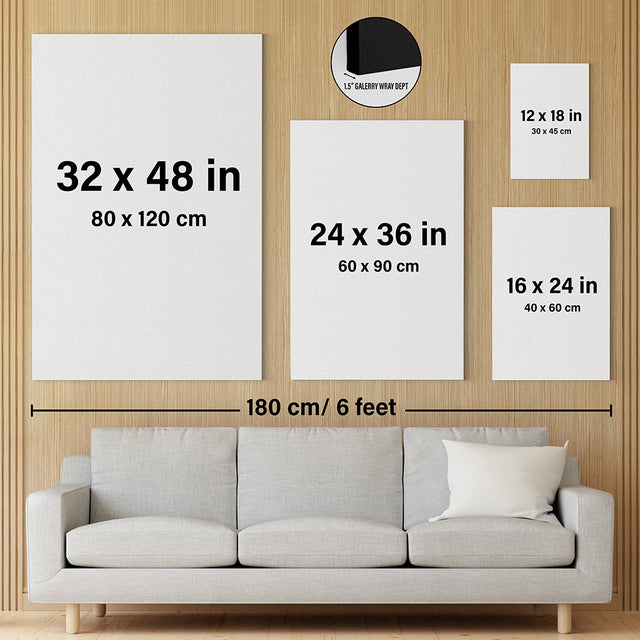 Custom Song Lyrics, Customizable Name And Date, Guitar Pick, Canvas Wall Art
Extras: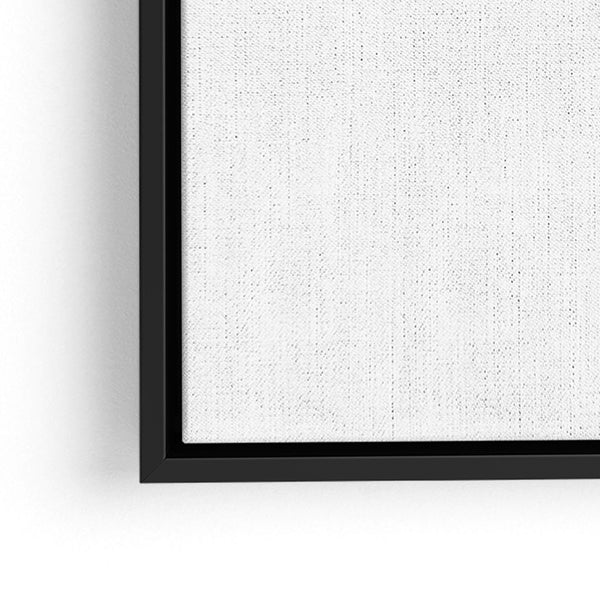 With its glossy black frame and floating effect, this option gives your canvas an illusion of depth, adding a unique touch of luxury and making it a standout piece in any space.
This premium frame is constructed from solid wood for improved sturdiness and longevity, offering great value for your money. It is the perfect choice for displaying your canvas prints in style.
Protection Plan includes *:

Damaged frame
The fabric waterlogged
Blurry color
Scratch fabric
Broken staples
Term & Conditions:
365-Day of product protection start from the date of purchase.
The replacement is free (includes shipping fee)
A warranty pack is only valid for one item; please purchase a pack in proportion to the number of items purchased.
Additional Terms:
365-Day Product Protection Plan includes one replacement per previously selected item.
If your item has any defects that are covered during the term, please send a clear image of the defective product to our Customer Support Team, and we will gladly replace the item. The damaged item does not need to be returned.
If the purchased item is discontinued, we will replace the item with a similar item of equal or higher value.
* Please note that lost or stolen items are not covered by the plan.
Absolutely Love My Canvas!
I had this made for my brother. His wife passed away the end of January. They were married 55 years. Their "song" was Remember When by Alan Jackson. I will definitely order more gifts from Famiprint!
Perfect, such a unique gift.
Turned out great. Received on time! Can't wait to give this gift! It will be one long remembered.
Absolutely they turned out better then I thought and my boyfriend who songs and plays all instrum...
Oh yes most definitely will spread the word. Again thank you so much. Love your work.
At 1st glance I was pleased, but then as I read the words I found multiple mistakes in the printed words. Had to contact customer support.
We sincerely apologize for any inconvenience this may cause.
Could you please send some photos via our support email at support@famiprints.com?
We will work with you to resolve any issues as quickly as possible.
Looking forward to hearing from you soon!
TO FUEL THE MUSICAL PASSION OF YOUR LOVER
No matter what style of music they play, almost every guitarist will use the plectrum on a daily basis. This humble guitar wall art
just
means so much to a guitar player.
By offering your favourite guitarist a customizable wall art with the image of a guitar pick, you can show how well you know your lover and support their passion
.
To customize it,
simply
give us:
your names and date

a song of your choice
It may be the first melody your partner played for you or a favourite tune of you two. We'll put the lyrics of your song into the plectrum art and place a beautiful guitar image right next to it.
The old sheet music background gives this customize canvas art a vintage touch. This turns it into great wall decor that will fit
perfectly
into any interior decoration.
This song lyrics print will serve great as a romantic and thoughtful gift on any occasion. It
surely
fuels your lover's passion for music.
That beloved one of yours will be able to feel your wholehearted support whenever having a look at this appealing music wall art canvas
.
PRODUCT DETAILS
Printed on premium durable coated canvas, arrives ready to hang.
Solid front construction.
1.5 inches thickness which gives art gallery feel to canvas.
16 mil, 310gsm; Fine weave (oxford 1-over-1)
35% cotton, 65% polyester; Satin Finish
Decoration Type: UV Ink
HOW TO ORDER
Add your personalization (song title, artist, names & date)

Our designers will fill the song lyrics for you!
* Please double-check all information typed because the information will be automatically printed exactly as typed.

FAQs
If you have already searched our website and can't find the song you require, please note the artist & song title you require in the "Order Instructions" box and we will source the lyrics and personalize this design with your song.

Artist's name is not printed on the canvas. If you want it to be printed, please note at checkout.

If you want to add the lyrics written by yourself, please note them at checkout too.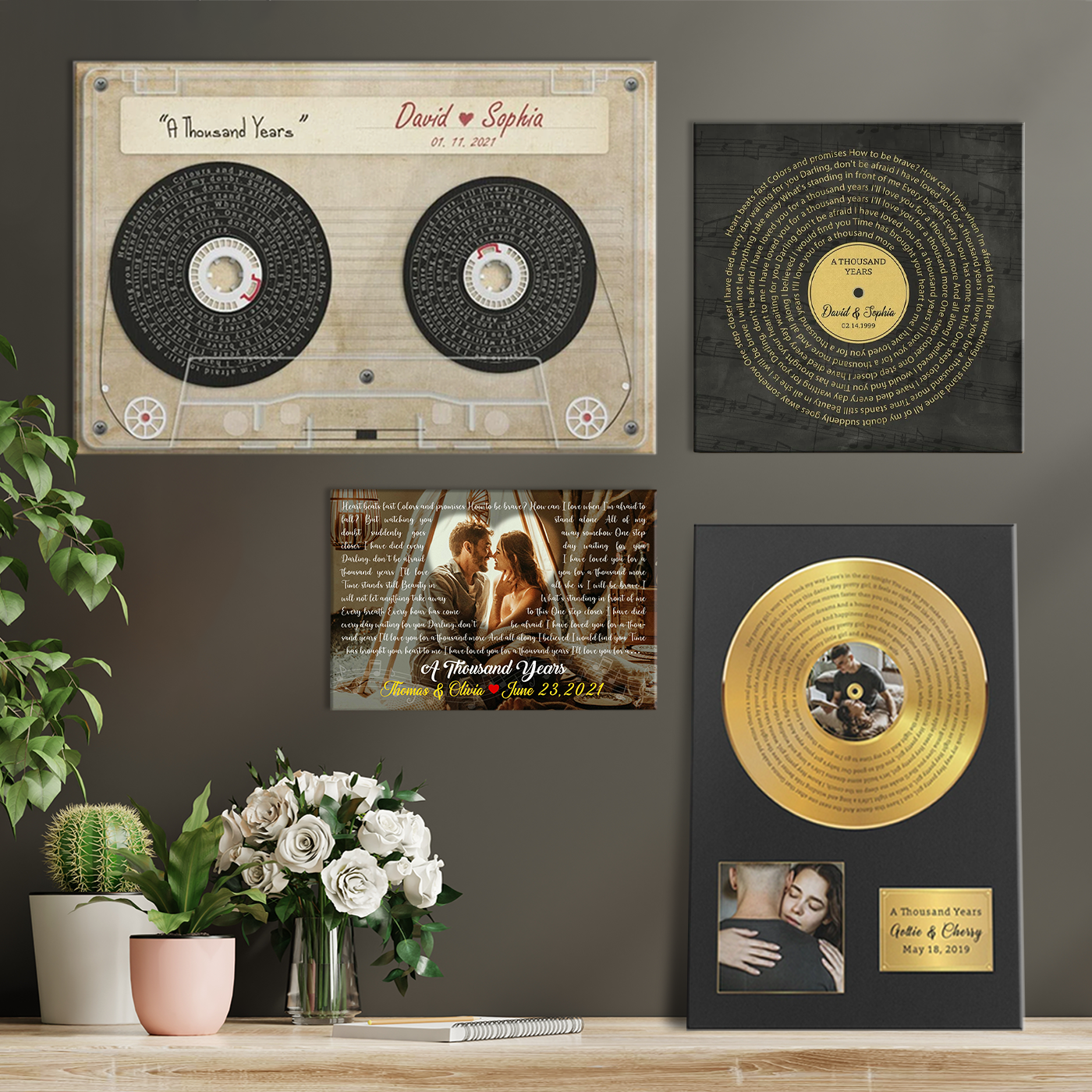 WHY choose us
Music-Inspired Canvases, Personalized for You!
There is always that special song that takes you back to a sea of memories, which is our source of inspiration. We aspire to create unforgettable personalized gifts that perfectly capture the essence of your most cherished moments and for any occasion.
why choose us
High-Quality Materials Meet Sustainability
Our canvas prints set a new benchmark in quality by using termite-resistant 100% Michigan pine wood and superior matte acid-free canvas, which is eco-friendly and exceeds longevity expectations. With a remarkable rating of over 15+ years, you can ensure that your special gifts will last for many years to come.
Why choose us
Ideal for Every Living Space!
Elevate your wall decor with personalized canvases that suit any living space. These stylish pieces bring a fresh and unique vibe to any corner, adding a touch of flair to your wall decor.
They make a thoughtful gift for music enthusiasts and will become cherished art in your house.
Why choose FamiPrints?
Where Quality, Beauty, and Value Align
At FamiPrints, we truly believe that materials and design matter. We put our heart and soul into creating products that make a difference. Our gifts are made with love in the USA, and they go beyond being ordinary objects. They have a special power to capture precious moments and strengthen the connections you have with your loved ones.
Let us be a part of honoring those special moments that mean the world to you! ❤
Real People, Real Stories
Dive into Our Customer Reviews!